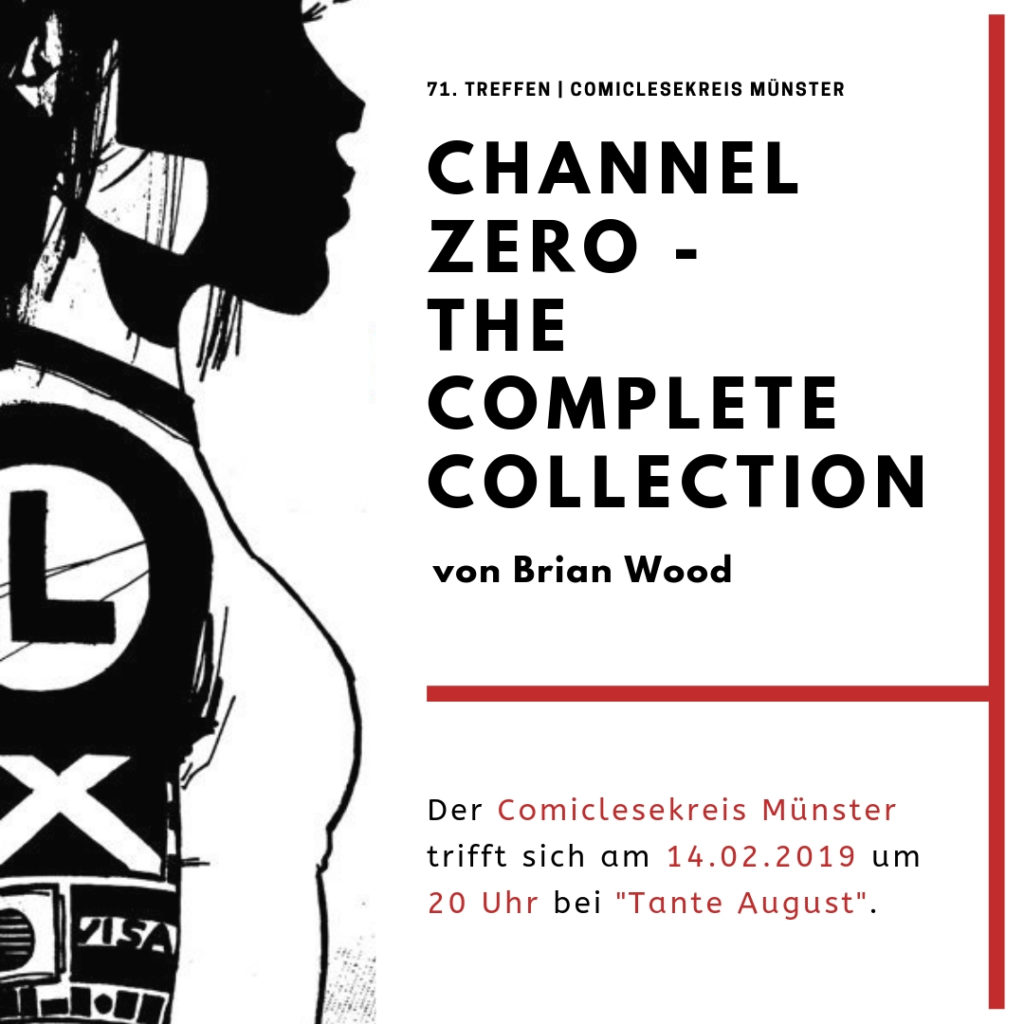 Der Comiclesekreis Münster spricht über "Channel Zero – The Complete Collection" von Brian Wood (with Becky Cloonan). Der Sammelband ist bei Dark Horse erschienen.
Lesenswerter Artikel zur Geschichte und Bedeutung des Comics: "Brian Wood's 'Channel Zero': The Unofficial Bible of Comics Activism".
Das Treffen findet am 14.02.2019 (Donnerstag) um 20 Uhr bei "Tante August" (Augustastr. 20, Münster) statt.
Alle Comic-Interessierten sind herzlich eingeladen!