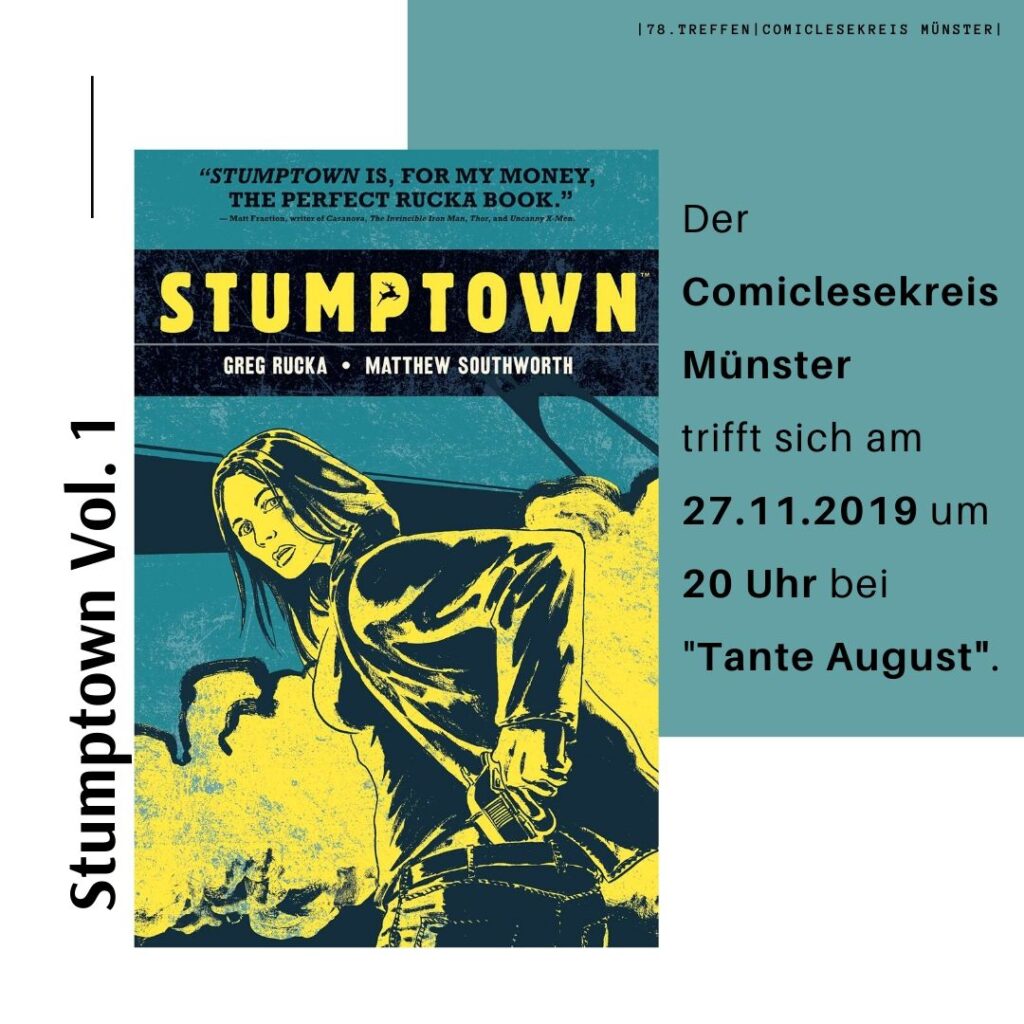 Der Comiclesekreis Münster spricht über "Stumptown Vol. 1 – The Case of the Girl Who Took her Shampoo But Left her Mini" von Greg Rucka und Matthew Southworth (ONI Press).
Wir treffen uns am 27.11.2019 (Mittwoch!) um 20 Uhr bei "Tante August" (Augustastr. 20, Münster).
Alle Krimi-Leser und Comic-Interessierten sind herzlich eingeladen!