Flavia Scuderi: "Why Comics are Great" (Vortrag TEDxHUBerlin)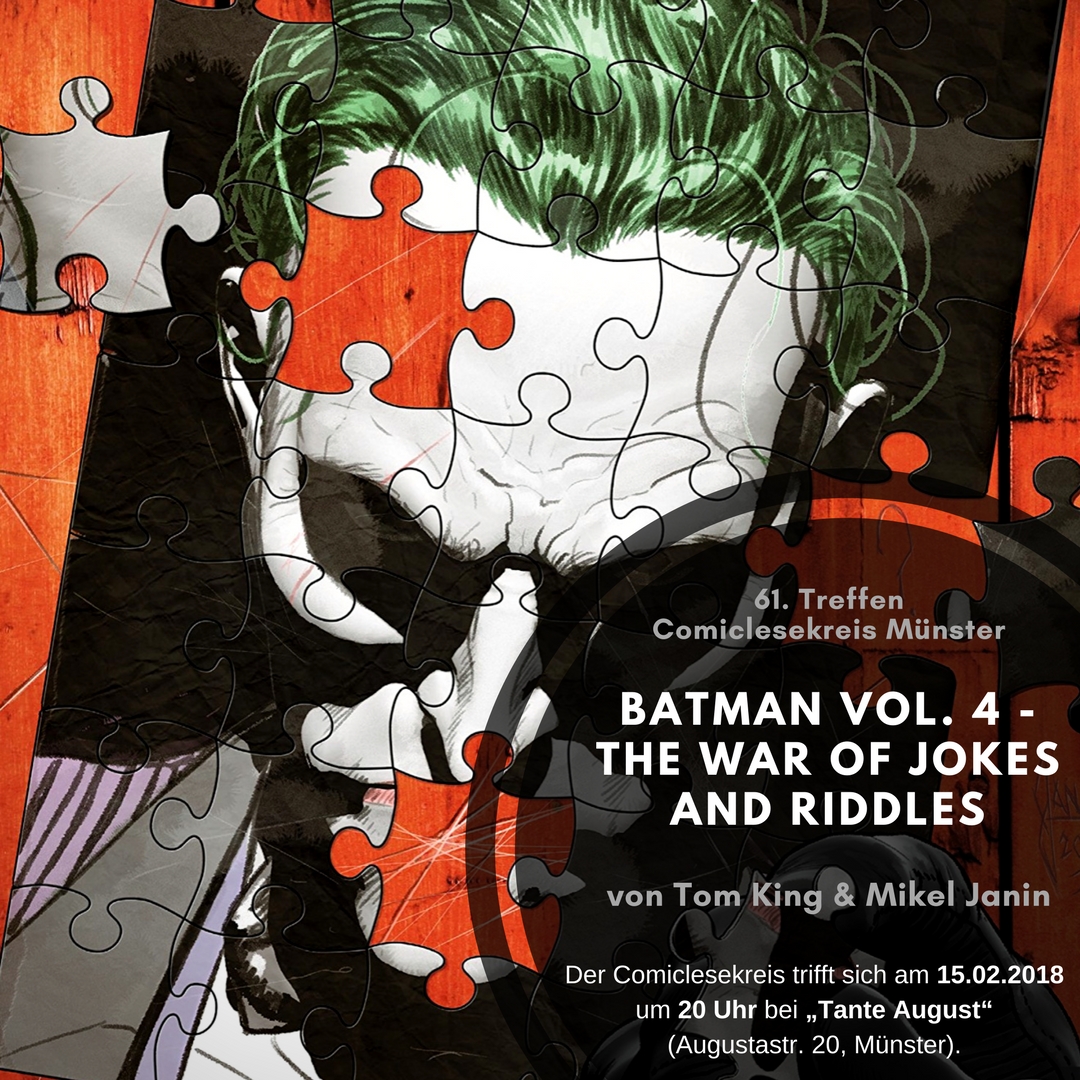 Der Comiclesekreis Münster trifft sich am 15.02.2018 (Donnerstag) um 20 Uhr wie immer bei "Tante August" (Augustastr. 20, Münster).
Diesmal steht "Batman (Rebirth) Vol. 4 – The War of Jokes and Riddles" von Tom King und Mikel Janin auf der Tagesordnung. In dem Tradepaperback sind die Hefte der US-Serie Batman #25 – #32 gesammelt.
Alle interessierten Comicleser sind herzlich eingeladen!